Sports / Deep Tissue massage:
Sports massage is based on Swedish massage, it's a deep tissue massage technique that focuses in on problem areas. It can help prepare you for an event and optimise your recovery. Regular treatment as part of your training programme can help you build that consistent, injury free training block that allows you to progress.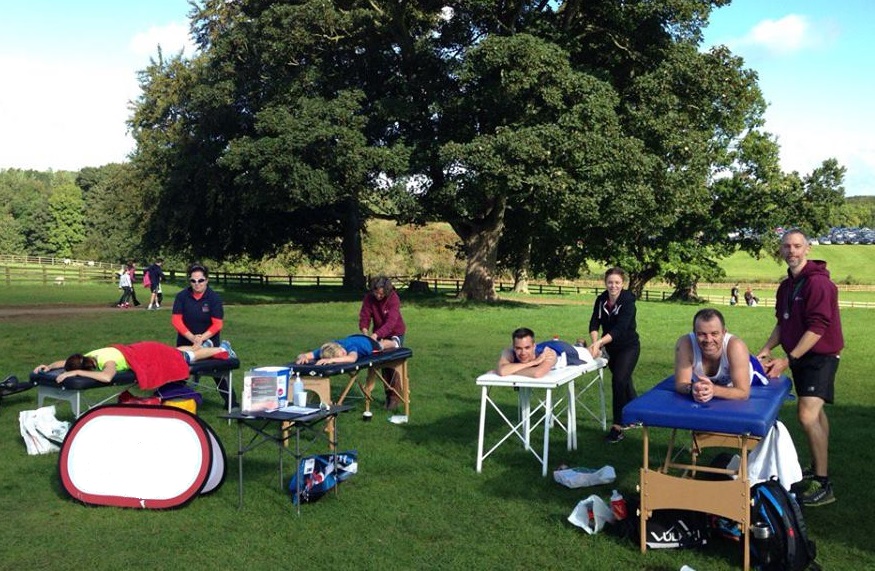 Sports massage is not just for athletes and your pain and discomfort does not have to be sports related to benefit. Many of us spend far too long sitting at desks, in the car or in front of the TV and the frequent use of laptops and smart phones also means many of us develop pain and discomfort from our posture. Sports massage and some corrective rehab work can help alleviate your symptoms and get you back to your best or even better.
Instrument assisted massage:
This is a relatively new technique, it's derived from Graston which is a Chiropractic technique and Gua Sha an ancient Chinese technique. This modern version is much lighter with very similar effects.
I use "The Edge" multi tool and was trained by Ove Indergaard in association with Rocktape. Instrument assisted soft tissue mobilisation (IASTM) is a technique that allows the therapist to detect and treat myofascial restrictions, improve range of movement and decrease pain.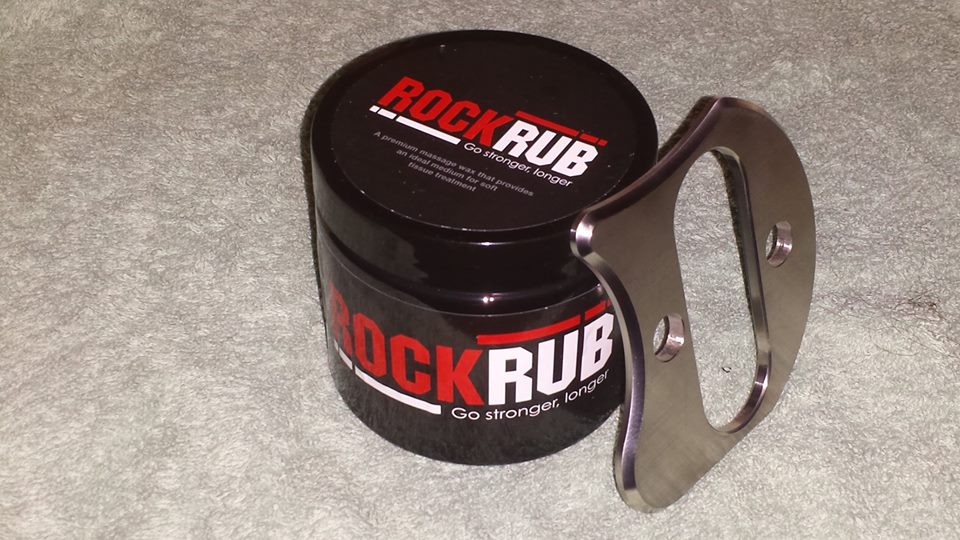 I often use it as a diagnostic tool, finding it to be far more sensitive than my hands alone. I have found it particularly useful working at Knaresborough Rugby Club for injuries such as ligament sprains and for reducing restrictions around joints such as the knee and ankle. Although the tool can look a little intimidating, it is for the most part a light technique and shouldn't cause discomfort during the session.
The response to this treatment method happens very quickly and reaches its peak effectiveness after only a few minutes (depending on the size of the area) so it will usually only be used for short periods during the session. Sometimes it's also used more functionally to create increased range of motion so will be used on the area of restriction while you carry out a movement.
Sports Therapy / Remedial Exercise:
Massage is usually a passive treatment which can relieve the symptoms of exercise or injury but does not always stop the pain and symptoms returning. Often, the reason a muscle gets "tight" or injured is because it is not strong enough for the activity it's being asked to do.
In Sports Therapy we often use the expression "strengthen to lengthen", meaning we get better long term results when we combine the short term benefits of massage with the long term benefits of a strength and conditioning programme. Over time this allows a tight short muscle to relax and lengthen and helps prevent an injury reoccurring.

We offer advice and 1:1 sessions for remedial exercise and rehab following an injury or
Rocktape applications:
Rocktape is a type of kinesology tape (K-Tape), you probably saw at least one athlete at London 2012 wearing brightly coloured tape, that's what we're talking about. Unlike traditional "strapping" it is more flexible and comfortable to wear. K-Tape is used for pain relief, posture and movement correction and to help activate or calm muscles. It can also be used to relieve the feeling of fatigue and help you go longer in training meaning you get that little bit extra out of your session or endurance event.
The potential pain relieving quality makes K-Tape particularly useful for competitive athletes and pregnant women who may choose to decline over the counter medications and pain relief. I have used Rocktape with clients to relieve pregnancy related carpal tunnel, lower back pain and pregnancy related swelling and most have reported an improvement in their symptoms from the tape alone.
Unlike other kinesio tape, that is well known for pretty much peeling straight off, Rocktape really does stay put. RocktapeH2O is also an extra sticky version if you're event involves water. It's usually recommended for around 5-7 days and after an hour or so it can be worn in the shower and when swimming. I've had some on my back for a couple of weeks before now! ...and no Rocktape don't pay me to say that, it just does what it says on the tin!
In 2014 I became "RockDoc" certified having completed a level 1 facial movement taping course with Rocktape UK.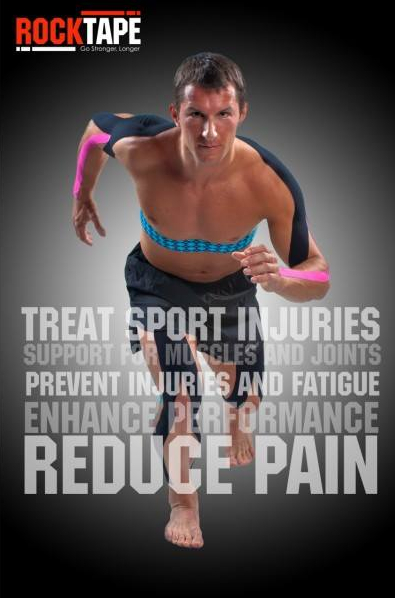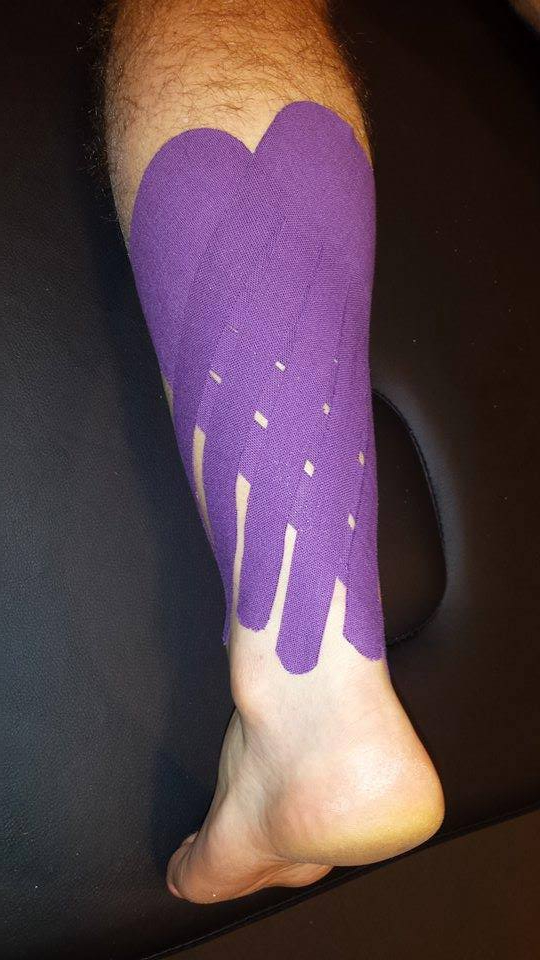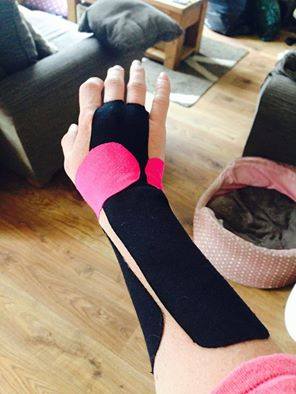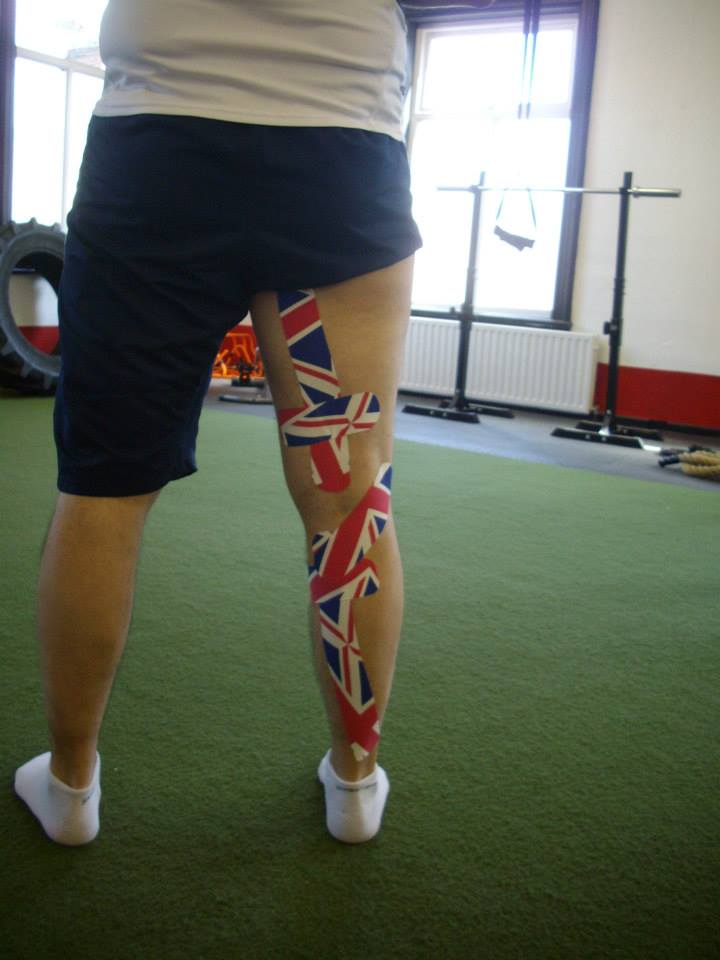 Therapeutic Ultrasound:
Therapeutic ultrasound has been used in clinics since the 1950s. It's a gentle and popular treatment, used for soft tissue injuries (muscle, tendons and ligaments). In simple terms, therapeutic ultrasound facilitates the body's own healing process and may reduce recovery time.